We stand for the flag, and kneel for our fallen brothers.
We are a family of public service and military and want everyone to know.
J. M. Ross
Maker
(423) 754-1285
Accessories
Accessories for all occasions. We make a wide variety of items to compliment your shooting gear. All colors and border styles can be matched to complete your gear. Our ammo slides can be made in any variety of caliber or combo.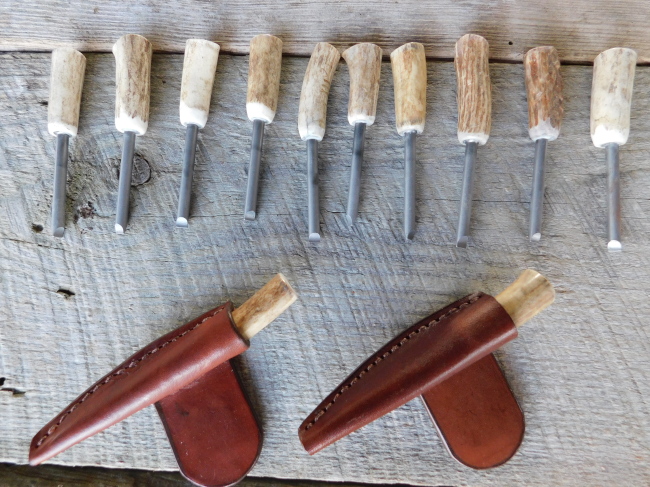 We have screwdrivers in stock. Available individually or added to your shooting rig, $30 set.
This is for a holster mounted sheath or a belt mount and the antler screwdriver.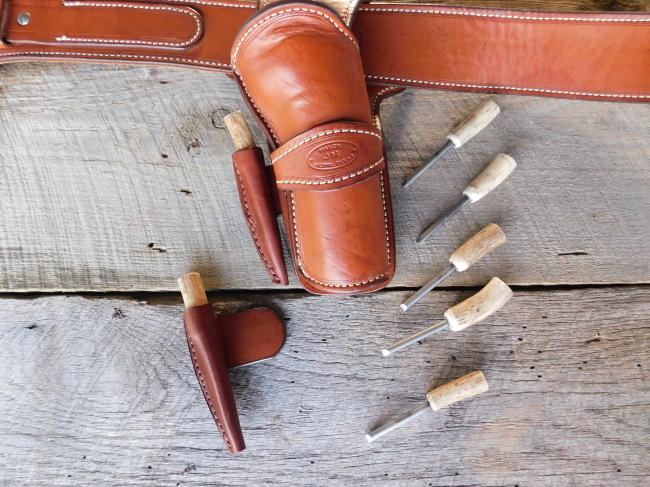 Antler Screwdrivers are made by our cowboy friend Saddle Burr Jack
at a much more reasonable cost than others.
All colors available to match our gear or yours.
Large Koda Bag $50. These look great on the gun cart.
Bags are canvas lined with leather top and strap and will hold everything from a day of shooting.
These bags are available now, just select the one you like.

Coordinating accessories are not a problem
Loading Strips
Your Choice of Calibers
Mix and Match calibers is fine

Loading strips
Miscellaneous

Gun covers for most any CAS long gun, deertan leather shown

You can chose Cart holsters to match your gun rig

Cart holsters mount to a flat surface and hold any pistol

Badge holders

Cap pouches: plain, border tool, with spots

large belt pouch
Shotgun Slides

Shotgun slides in dark brown

Slides can be any style

Custom slide made to match El Paso Saddlery belt