We stand for the flag, and kneel for our fallen brothers.
We are a family of public service and military and want everyone to know.
J. M. Ross
Maker
(423) 754-1285
Doc Holliday Holster
Features:
· High Ride speed holster
· Leather lined made with double layer 6/7 oz. leather
· Popular as a double cross draw model.
· Compact full feature holster
· Made left and right, or cross draw
· Muzzle forward design
· Available lined for retention in mounted events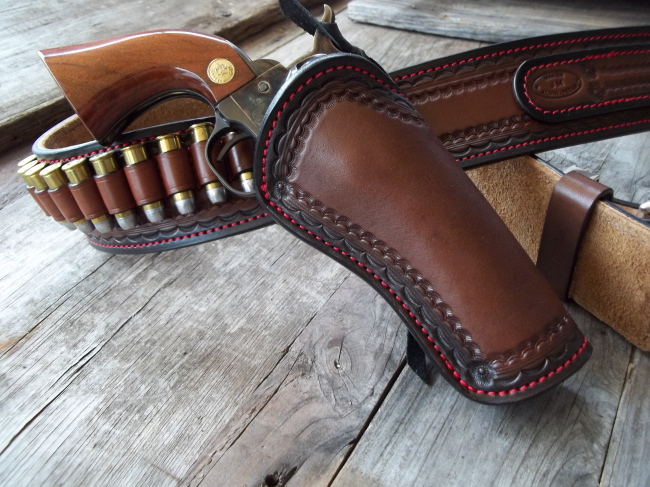 Schofield Border in dark brown and black shadow.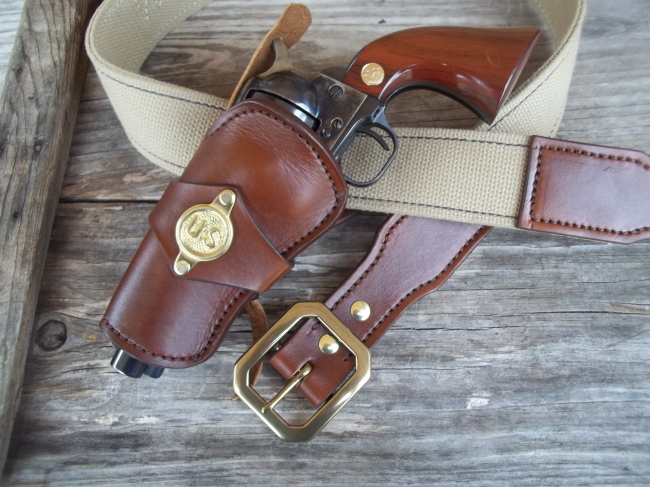 Dark brown Doc with "US" bridal plate on a tan canvas belt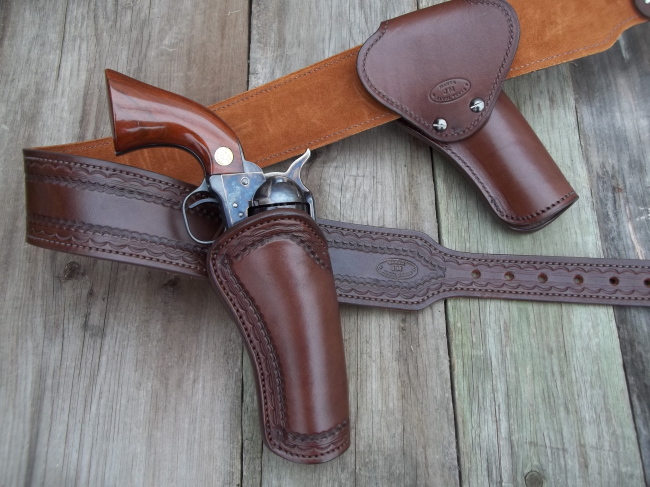 Doc with Schofield border in dark brown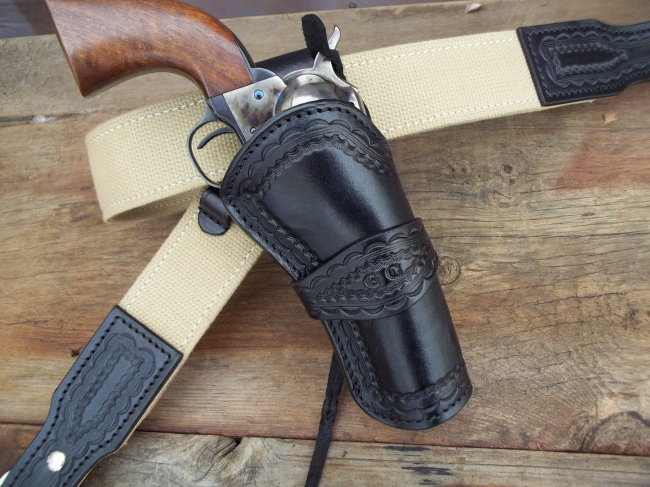 Straight draw Doc holster in black on tan canvas belt

Light Brown, Serpentine Saddle Tooling