We stand for the flag, and kneel for our fallen brothers.
We are a family of public service and military and want everyone to know.
J. M. Ross
Maker
(423) 754-1285
Wild Bunch Patton Holster
ALL Wild Bunch Holsters feature:
· Fully lined double layer 6/7 oz. leather
· Legal in all SASS matches
· Locking piece to hold on belt securely
· All holsters built with chicago screws through the body
· Border tooling, conchos, or personal touches
The Patton Holster

● Rear cant traditional style.
● Made popular by police and military.
● Holster is a mid-ride style for easy draw.
● Slim profile.
● Made with snap strap, or a button stud option
● Unique for those wanting a military appearance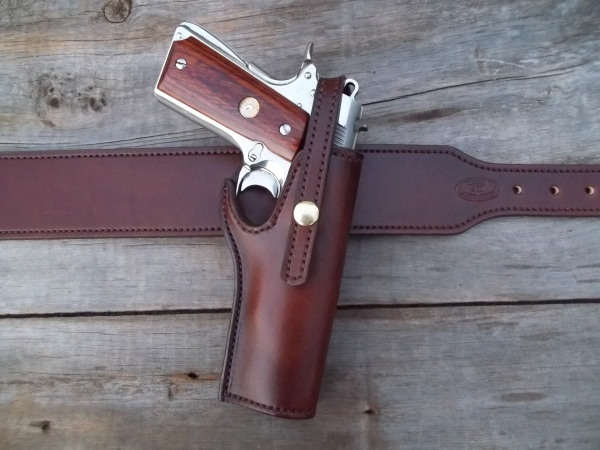 Patton holster in dark brown, plain $120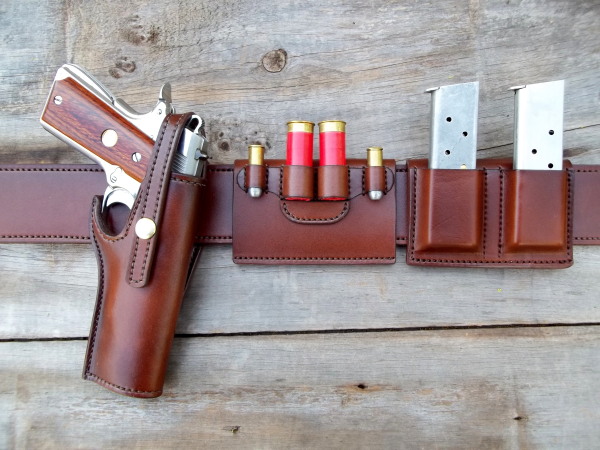 Patton holster with 2 + 2 Wild Bunch slide and mag pouch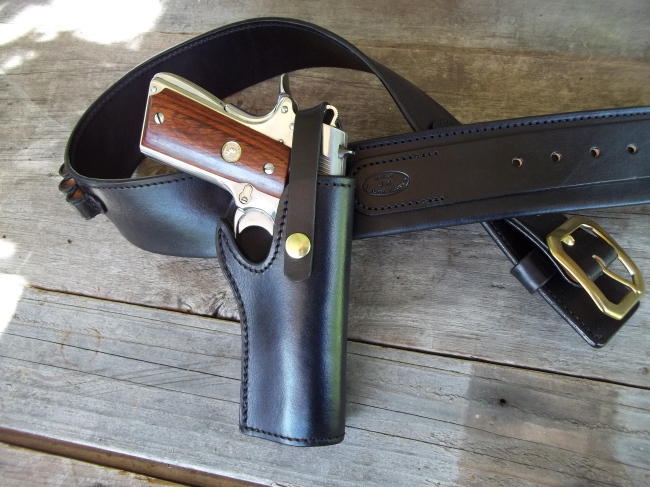 Classic black Patton on Money belt for Maria Bassi of Italy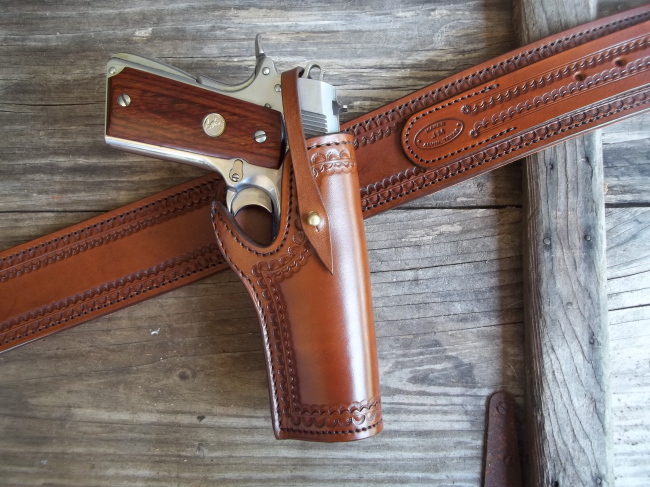 Custom antique chestnut for "Tennessee Snuffy"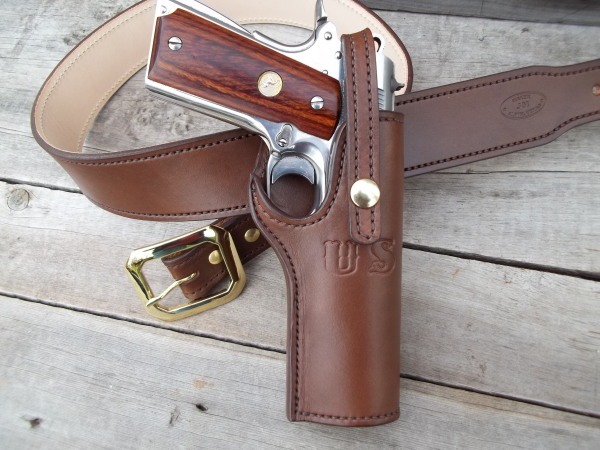 Dark Brown with "US"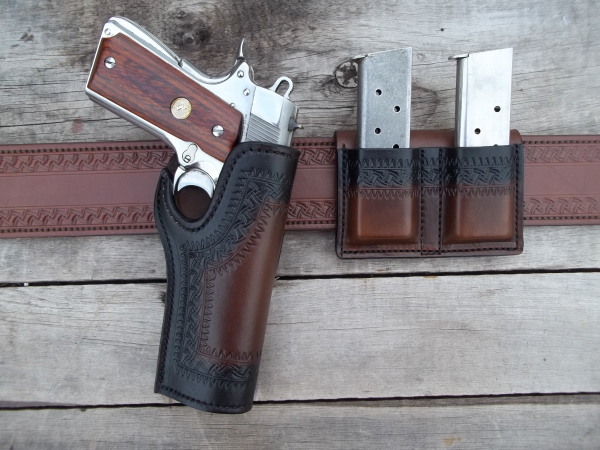 Crazy Legs Border and Shadow effect for 'Culebra Blaze'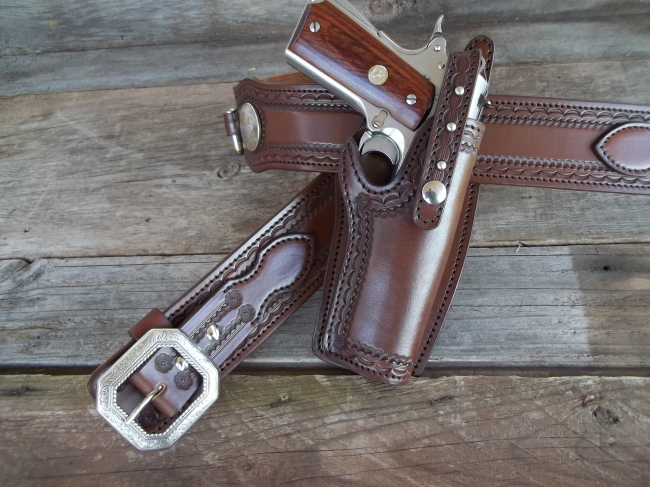 Greg Huver asked us to create a custom skirted Patton holster on Ranger belt with swells for conchos.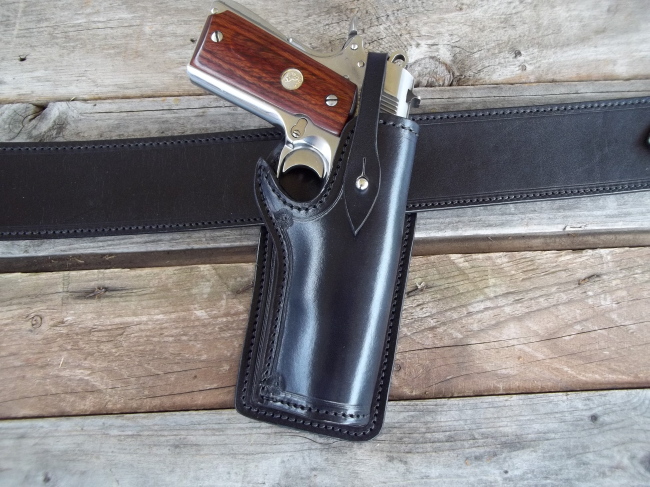 Full skirted Patton holster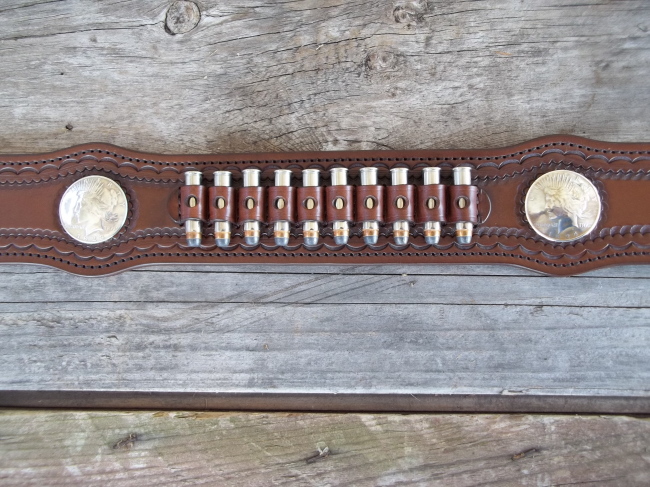 Here is detail of the center section and custom made conchos. (real silver dollars from Rick Huxoll).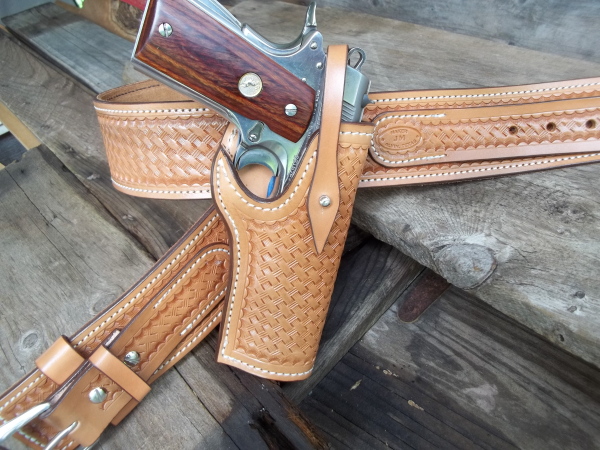 Natural saddle tan and basket weave made for John Howard