We stand for the flag, and kneel for our fallen brothers.
We are a family of public service and military and want everyone to know.
J. M. Ross
Maker
(423) 754-1285
Wild Bunch I Holster
ALL Wild Bunch Holsters feature:
· Fully lined double layer 6/7 oz. leather
· Legal in all SASS matches
· Locking piece to hold on belt securely
· All holsters built with Chicago screws through the body
· Border tooling, conchos, or personal touches
WB I Holster
· The WB I is high performance with the appeal of an old west holster.
· Traditional cut, military profile
· Efficient design, but full feature
· No skirt on back of holster
· This holster style was used to win the 2010 Texas State WB match.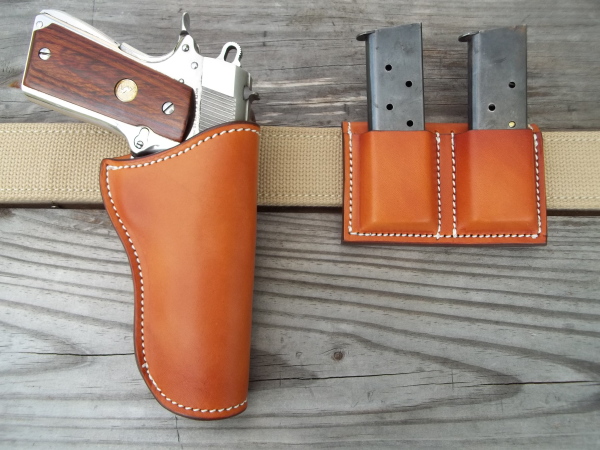 Saddle tan on tan canvas belt

Saddle Tan

Tan, Border Tool 1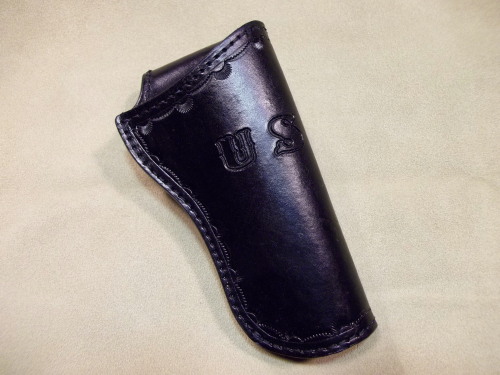 Black, Border Tool 1

Black & Tan, Border Tool 1

WBI example of a two belt set up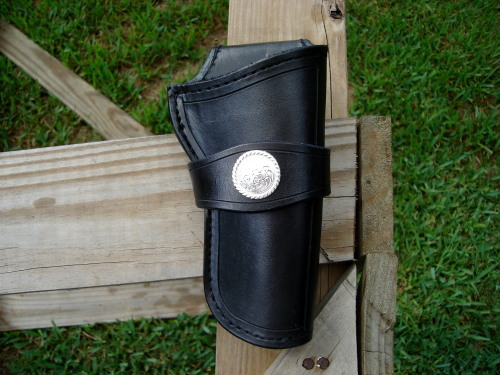 Black, Plain