We stand for the flag, and kneel for our fallen brothers.
We are a family of public service and military and want everyone to know.
J. M. Ross
Maker
(423) 754-1285
Wild Bunch SSS
(Silver Sam Slant)
WB SSS Holster
· Originally made for 'Silver Sam', the combination was too good not to keep.
· Holster stands away from body further and has slight 'kick out'
· Full skirting with a flared base for stability.
· Holster can be made with or without band
· Blends the performance features of the WBIII with the full coverage of a WBII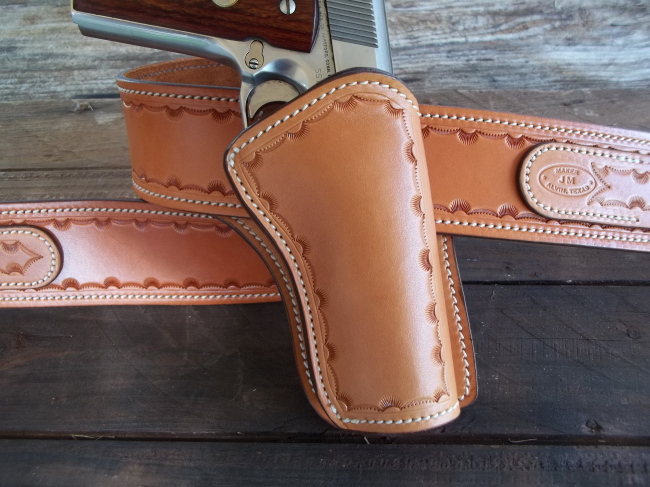 Natural Saddle Tan for 'Griff'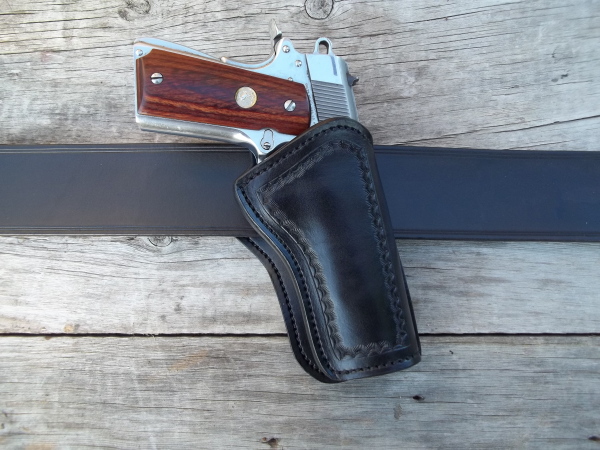 Black with border tool #3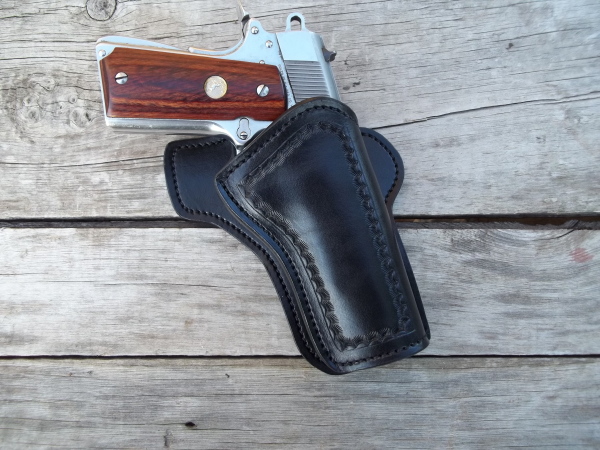 WB SSS features a wide base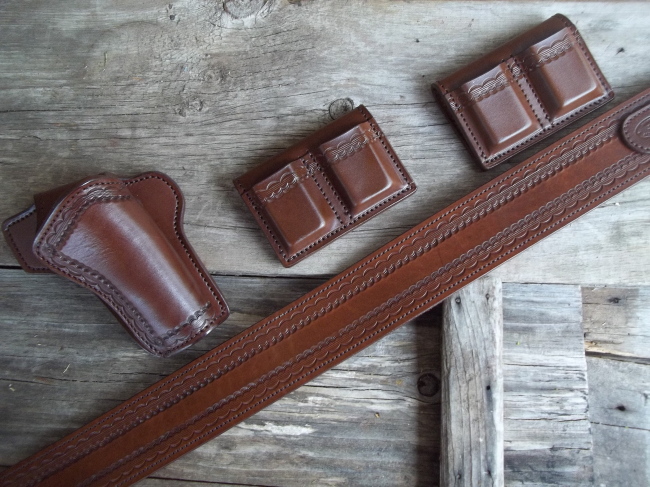 WBSSS in dark brown with Schofield Border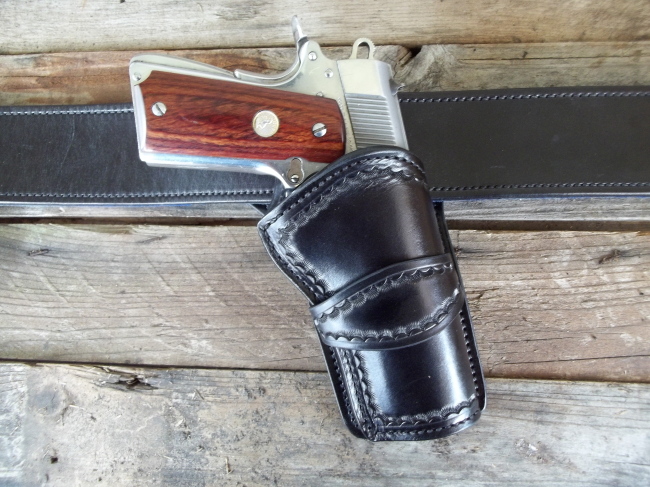 WBSSS extra drop, new profile about 2 inches lower